The 2022 Subaru Love Promise Community Commitment Award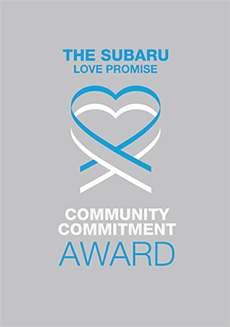 We've been nationally recognized for our dedication to our community and the Subaru Love Promise.
We're honored to receive the 2022 Subaru Love Promise Community Commitment Award. This award nationally recognizes Subaru retailers who are making the world a better place while demonstrating an outstanding commitment to supporting passions and causes in local communities. These efforts are focused in important areas such as the environment, community, health, education, and pets.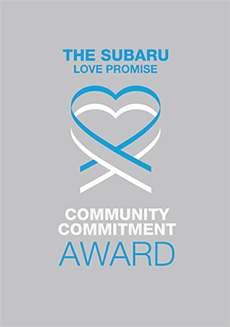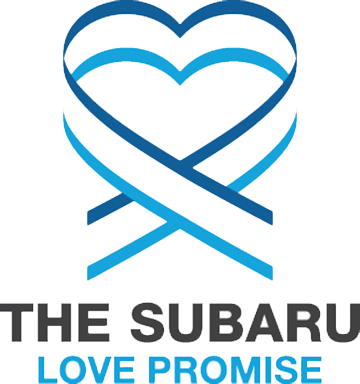 What is the Subaru Love Promise?
Subaru and our retailers believe in making the world a better place and the Subaru Love Promise is our vision of respecting all people. This is our commitment to show love and respect to our customers and to work to make a positive impact in the world.
How is Elk Grove Subaru dedicated locally to the Love Promise?
Our Love Promise can be seen in various partnerships with local charities and non-profits. We're grateful for the opportunity, not only to be a part of our community, but to serve it as well.
Front Street Animal Shelter, Alpha K-9 Dog Training, Sacramento SPCA
NPR The Garden:Healthy Eating. Healthy Communities
Love Promise Stories from Elk Grove Subaru
Subaru and Elk Grove Subaru believe in making a positive impact on the communities in which we live and work. We uphold that belief through our Love Promise Community Commitment. Every month, we select inspiring stories from customers and partners from around our area who strive to support our collective commitment and feature them here
Going the Distance for Love - Laura K
Through our partnership with Lasher's Elk Grove Subaru, we hosted a sponsored adoption event at the Sacramento SPCA on Saturday, October 15, 2022. In preparation for the event, we transferred in 28 cats and dogs from overburdened shelters in our region to the Sacramento SPCA and placed 51 animals into new loving homes during the one-day adoption event. Thanks to Lasher's Elk Grove Subaru, adopting families were also sent home with a Bark Box that contained treats and toys for their new pets to enjoy. One family in particular was really excited about the opportunity to add a new puppy to their pack - so excited that they drove from where they were vacationing in Oregon that morning to the event in Sacramento. After the family lost their senior pit bull to cancer in March of 2022, they had many conversations about whether it was the right time to add another pup to the family. Once they met Ghost, a two-month-old pit bull puppy who was transferred in from an overwhelmed shelter two weeks earlier, they immediately fell in love. Ghost was so comfortable with her new family that she fell asleep in their arms during the adoption process and later enjoyed a relaxing car ride to her new home in Lake Tahoe.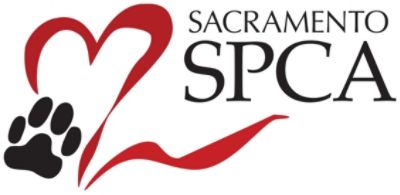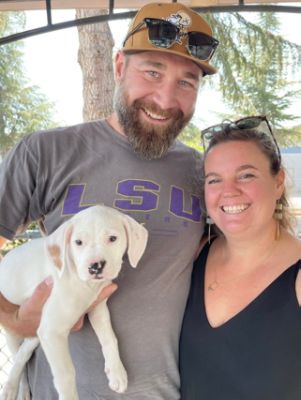 ---
1 Thing - Elk Grove Subau Loves the Earth - Lauran B
Lasher' Elk Grove Subaru, in partnership with Audacy Sacramento, sponsored the "Love the Earth" campaign which featured an on-air and streaming campaign with audio messages that aired over the air and streaming messages to educate Sacramento listeners on how they can do "1-Thing" to make the earth a better place for all of us. The campaign culminated with a clean-up day, in partnership with volunteers from Audacy Sacramento, benefitting the American River Parkway Foundation. Numerous bags of trash were removed. The American River Parkway is Sacramento's urban gem. It spans 23 miles and covers 4,800 acres. The parkway has become a Mecca for outdoor enthusiasts. It features areas to fish, swim, kayak, or run, as well as paint, relax, or watch a sunset.
---
SSPCA Doggy Dash - Returns to William Land Park! - Kristi M
The 29th Annual Doggy Dash raises more than $223,000 for the animals – A record breaking year! The Doggy Dash was BACK in-person and BIGGER than ever before on Saturday, April 23rd in Sacramento at William Land Park! Thanks to record levels of participation this year and the generous support of our team and individual fundraisers, sponsors, donors, vendors, registrants, and festival attendees, the 2022 Doggy Dash raised more than $223,000 to help the Sacramento SPCA provide direct care to the animals in our community. Lasher's Elk Grove Subaru has been a longstanding partner for the Doggy Dash, with this year sponsoring the Bark in the Park Festival water stations and pup pools! The Lasher's Elk Grove Subaru team was out with a Subaru to highlight at the festival and to connect with over 5,000 attendees (and their dogs). It was a fun day had by all and thanks to the local Subaru dealership, it was a remarkable day for the animals.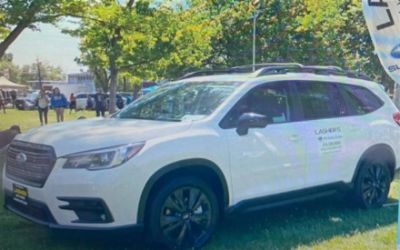 ---
Elk Grove Subaru Recognizes Teacher of the Month - Entravision-Sacramento T
Entravision Sacramento partnered with Elk Grove Subaru in the month of January to award the Teacher of the month as part of the Thank a Teacher program. In an exclusive outreach campaign aimed at fostering community goodwill, Entravision and Elk Grove Subaru utilized the power of radio and digital/social media, to promote the Thank a Teacher/"Gracias Maestro" program, encouraging students and their parents of students to nominate an outstanding teacher in the community and offer thanks for their dedication and positive influence in their lives and community. One teacher was selected from the nominees to receive the "Thank a Teacher" recognition for the month of January and a $200 gift card as a small "thank you" for their dedication. The January winning teacher will also have a chance to win the Teacher of the Year and a $1000 award at the end of the year. We'd like to thank Lasher Elk Grove Subaru for partnering with Entravision and supporting this amazing program.
---
Elk Grove Subaru Loves Teachers who inspire - Victoria A
Entravision's Sacramento media properties partnered with Elk Grove Subaru on the Thank a Teacher program in 2021. The goal was to promote the rewards of teaching and their critical community contribution, by highlighting exceptional and inspiring teachers each month who work tirelessly to develop every student to be the best version of themselves. In an exclusive outreach campaign aimed at fostering community goodwill, the Thank a Teacher/"Gracias Maestro" program featured selected teachers nominated by their students' or parents' monthly submissions across Entravision's integrated media platforms of Radio and Digital. Each month a teacher was selected from the nominees and received a $200 gift card as a small "thank you" for their dedication. They were also recognized on Entravision radio and social media as part of the Thank a Teacher Program. The 12 monthly winners for 2021 were acknowledged at the "Share the Love" Breakfast at Lasher Elk Grove Subaru in January. One of the 12 winners was awarded the Teacher of the Year and received a grand prize of $1000 cash or $2,000 towards a down payment on a vehicle purchase/lease at Lasher Elk Grove Subaru. A Huge Thank you to Elk Grove Subaru for your Love of Learning and the Teachers who inspire! We're grateful for your sponsorship of the Thank a Teacher/Gracias Maestro program and look forward to your continued support in 2022.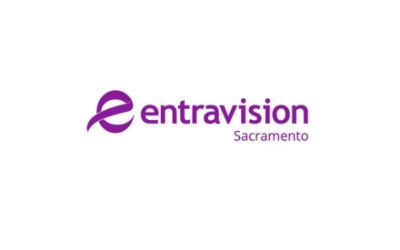 ---
Senior dog's wish comes true - Haley W
When Mr. Pibb came to our shelter, he was heartbroken and wondering when he would get the chance to have a family of his own. It's not uncommon for animals like him to sit in their kennels for months waiting for someone to give them a chance, due to being older, not having a lot of time left or ongoing medical issues. Thanks to the support from Elk Grove Suburu, our shelter can give these animals the happy endings they've been waiting for. We recently started our AdoptUs program, a hospice adoption for shelter pets. The AdoptUs program aims to find compassionate people willing to give a home to these animals in need, with support from the shelter. Mr. Pibb was a perfect candidate for this program – a senior dog with health issues, but with the desire to live and be loved. His adopter Faryn saw his story online and that he was part of this program, and she knew she wanted to give him his forever home. She drove down all the way from Oregon to Sacramento to adopt him and then made the journey home together. Mr. Pibb has gone from a noisy kennel at the shelter to now having a grassy yard to sunbathe in, senior dog siblings to keep him company and even his own bedroom to take as many naps in his comfy bed as he wants. The AdoptUs program has already helped many animals find homes and we can't wait to see future pets get the same chance. Thank you to Elk Grove Suburu for the support of our shelter and helping us make this happen.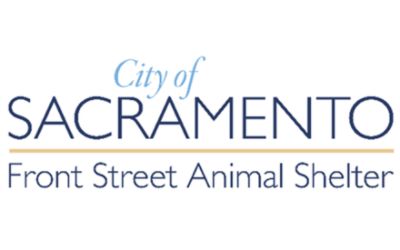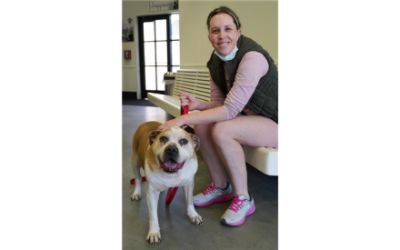 ---
First car for our son - Nicholas S
My wife and I wanted to buy our son his first vehicle, so we started doing our homework to find the best vehicle to put our only child on the road in. We wanted to have every safety feature we could find. But a Sherman tank wasn't for sale out there. Word of mouth spreads when looking for something like this at a milestone time in our son's life. My wife teaches kindergarten at a private school in Antioch California. As the word of mouth spread a parent that works for Subaru heard about our desire to find a safe, and reliable vehicle for our sons first vehicle. He provided his card and told us to contact him when we were ready to pursue a vehicle. Elk Grove Subaru, was found to have an incoming vehicle that met all of our needs and desires. It was a 2022 Subaru Impreza Sport. Mike made our purchasing experience the most painless ever. We were made to feel like we were truly MVP's during our purchasing experience. Thank you so much for making this experience something truly special for our son Ethan, as well as my wife and I.
---
Hopeless dog gets her chance at a happy ending - Haley W
When Eliza arrived at the shelter she was shut down and broken. She had been attacked by another dog, she had embedded foxtails under her severely matted fur and had multiple mammary masses. She was terrified and wouldn't leave her crate. She was brought home by volunteers of the shelter who watched her blossom and turn into a sweet and loving dog. When it came time for her to go up for adoption her foster parents knew she was there to stay and they finalized her adoption. Thanks to amazing community partners like Subaru, dogs like Eliza and so many others have the opportunity to find amazing homes.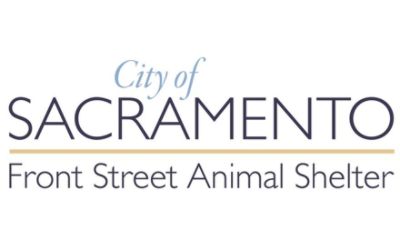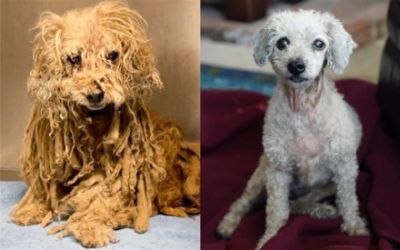 ---
Lasher's Elk Grove Subaru Provides Independence - Angie E
Steve Olinger of Kelseyville, California is an active husband, father, and teacher. He also has hereditary spastic paraplegia (HSP), a progressive gait disorder. Over a number of years, Steve experienced a gradual decline in his ability to walk. He has always wanted to be as independent as possible, and never liked having to rely on people to help him. About three years ago, he started using a wheelchair and decided to apply for a service dog from Canine Companions. Canine Companions provides expertly trained service dogs to people with disabilities, free of charge. He hoped that this dog would give him the ability to continue the job he loved as an elementary and middle school special education teacher. Shortly after his initial application, a special puppy was born. Named in conjunction with Canine Companions' longtime partner Lasher's Elk Grove Subaru, Promise spent her puppyhood in the loving care of one of Canine Companions' amazing volunteers. Promise also became the latest Canine Companions service dog in training to appear in commercials with Lasher's Elk Grove Subaru General Manager Vince Bloom. These commercials, which have featured these pups since 2016, spread valuable awareness of Canine Companions' mission in the Sacramento area and beyond. Once she was old enough, Promise went to Canine Companions' Santa Rosa, California campus for professional training. There, she learned a variety of tasks to enhance independence for a person with a disability. Steve and Promise officially became a team on November 13, 2020. Promise is a consistent presence in Steve's life and a ready helper. She opens doors, picks things up that Steve drops, and lifts gate latches to make traveling between schools easier. Steve says, "If I need help, she'll help me out." Beyond the physical assistance, Steve shares that it is wonderful having a dog as a companion. Whether at work, at home, in their community, or traveling, Steve and Promise are true partners. Many thanks to Lasher's Elk Grove Subaru for making this match possible.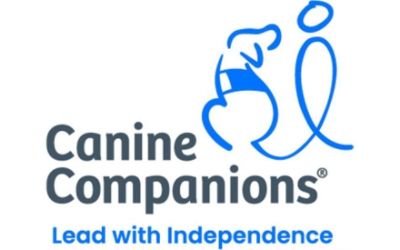 ---
60+ animals find homes at the Sacramento SPCA! - Kristi M
Thanks to Lasher's Elk Grove Subaru, Subaru USA, and the ASPCA, 69 dogs, cats and small animals found new homes during our 3-day Subaru Loves Pets adoption event in October 2020. Realizing a traditional, mega-adoption event would not be possible this past year, we tested a new process. In an effort to streamline pet adoptions for our community and help find more homes for the animals at the shelter, we updated the adoption process to scheduling using a web-based application. Appointments were scheduled online for a seamless adoption process that kept everyone safe and protected while finding their new furry family member. The new online adoption appointment process worked so well for the event, we have now adopted it as our new adoption process moving forward into 2021. In partnership with our local Subaru dealership, the Share the Love promotion also raised $17,313 for the animals at the Sacramento SPCA. We are so thankful and appreciative of this partnership both at the National and Local level. Thank you for helping us save more lives. To learn more about the Sacramento SPCA, visit sspca.org.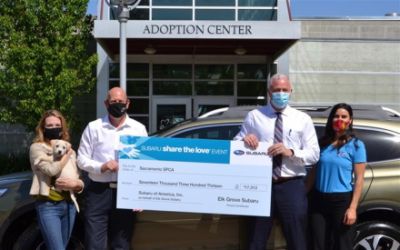 ---